Key Differences Between the Motorola CLP & the Motorola CLP E Series Two Way Radios
Motorola launched the Motorola CLP E Series in July, 2020 as a direct replacement for its popular, but dated Motorola CLP Series walkie talkies. This article points out some of the key differences between these radios.
Take a look at the picture below to see the difference in size and texture between the Motorola CLP and the Motorola CLP E Series two way radios. You'll see the Motorola CLP E Series is thicker due to a larger battery. The thicker battery increases the weight by about 1 ounce to 3.5 ounces but increases your talk time between charges to almost 18 hours. The new Motorola CLP E Series two way radios are manufactured with an antimicrobial housing to deter germs growing on the radios.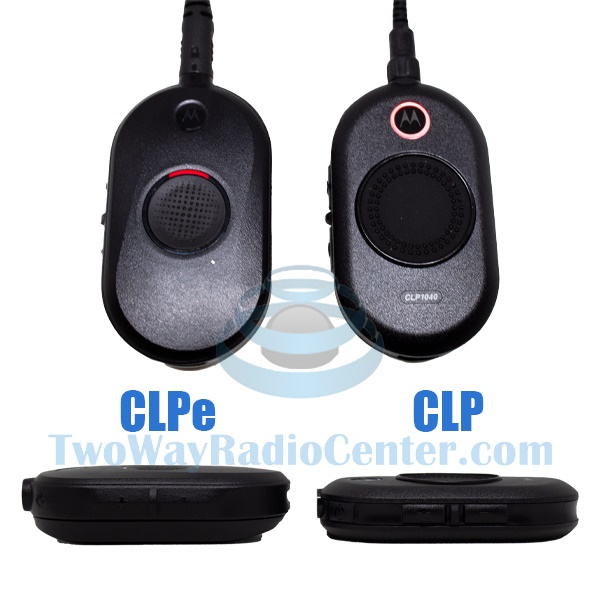 You will also notice the status glow bar on the CLP E Series is more prominent while the Push to Talk Button is smaller and more responsive to touch. Again, the CLPe Series product is larger so belt clips and batteries aren't compatible between the old and new models.
One of the biggest differences between the two series is the headset connection. Motorola has redesigned the headset connection to create a more durable product. You can see the differences in the headset connections below. Please note the headsets are not compatible between series. One feature of the CLPe Headset to note is it comes standard with a removable ear tip. The intent is to allow employees to change out the ear tip between users and not unscrew the headset between users.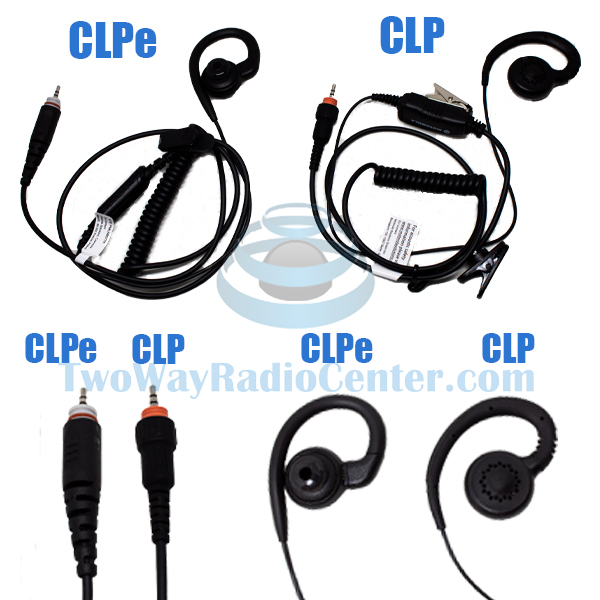 Finally, the CLP and the CLPe come in different channel configurations. The Motorola CLP Series came in 1, 4, and 6 channel options with the 6 Channel being a bluetooth equipped walkie talkie. The Motorola CLPe series comes in 1 and 8 channel models with no bluetooth option. While headsets, batteries, and holsters are not compatible between the two series, the radios themselves are fully compatible for communication and they share the same charging solution.
Twowayradiocenter.com has extensive experience with the Motorola CLP Series Walkie Talkies. We are excited about the new retooled product and think you'll be very pleased with the new Motorola CLP1010e and the Motorola CLP1080e. Motorola kept the best features of the CLP product while making some necessary improvements. Twowayradiocenter.com has plenty of inventory in stock. We offer a 10% discount on the purchase of Motorola CLPe series two way radios online using coupon code CHAT and over the phone!